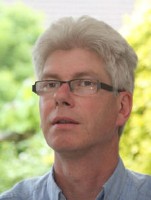 Pieter Westland (founder Capra Consulting)
Capra Consulting founder Pieter Westland has a career of more than 25 years in an international business environment.
He has broad experience in a large number of competence areas. He started in several finance jobs, and around the year 2000 gradually moved into IT related roles. During this period he built up a lot of Supply Chain knowledge.
Next to his experience as Program Manager and Project Manager Pieter Westland has also been in more line management roles. He has been managing an IT service outsourcing operation (service provided out of India) and has had several management positions in his finance career.
Pieter Westland is a passionate senior manager who always goes for the maximum result of the team. He is always taking into account the circumstances of the organization he works for.
Check on Linked-in for more information on Pieter Westland.
For a full Resume and a personal meeting please contact Capra Consulting.